Award Winning Photographer Nancy LeVine
Dogs have been part of my life since childhood. So has photography. It was not until a rainy day in Paris, though, that my two loves came together. This photo of my dog Babe began my passion for looking deeper into the eyes of a dog with my camera.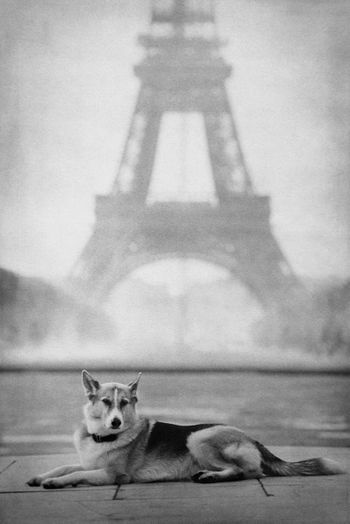 And So Began My Journey....
My first published book, A Dog's Book of Truths (Andrews McMeel Publishing,2002), featured my mini-Aussies, Lulu and Maxie. I have always thought of Lulu as the 'Meryl Streep' of the dog world as she visually sensitized me to how a dog can convey such different moods depending on how she responds to the environment around her. For my second book, Senior Dogs Across America (Schiffer Publishing,2016), I traveled throughout the United States photographing more than 150 senior dogs living in broadly diverse settings of American life. Photographing senior dogs in shelters, sanctuaries, and those who were in foster or hospice care was such a deepening experience.
I continue to share my love of senior dogs through #senior_dogs_across_america and Facebook. Senior dogs are the most wonderful dogs to foster and adopt!
Evening Magazine TV segment/King 5     Really Good DOG Photography (Hoxton Mini Press/ Penguin, 2017)
Really Good DOG Photography is an anthology of the most interesting fine art dog photography being exhibited now. Nancy LeVine's dog photography has been included in this prestigious book and she offers 'tips' on helping people photograph their dog.
The Today Show
I was invited onto The Today Show to showcase my photography from Senior Dogs Across America and also, to help find homes for 3 dogs from 11th Hour Rescue. We found homes!