'Beacon in Quarantine' Main Street Installation September - October, 2021
Mid-Hudson Valley - 50 Beacon, New York storefronts are featuring portraits from 'Beacon in Quarantine', a collection of 88 portraits taken during Covid 19 lockdown in April-May, 2020. Psychologically, I wanted the viewers to see these photographs from the outside looking in. Unbounded by 4 walls.
Collectively, 'Senior Dogs Across America' (Schiffer Publishing,2016) received vast worldwide media attention. The Today Show, The New York Times LENS Blog, Oprah, People, Slate, The Huffington Post, Feature Shoot, Lens Culture, Peta Pixel, Houson Center for Photography, BBC, Daily Mail UK, Next Avenue, PBS, Boston Globe, Bark magazine, Esquire(Russia), Photoworld(China), La Prensa, Evening magazine (TV, Seattle), A Photo Editor, Photographic Center Northwest, ai-ap Profile/David Schonauer, are some of the media.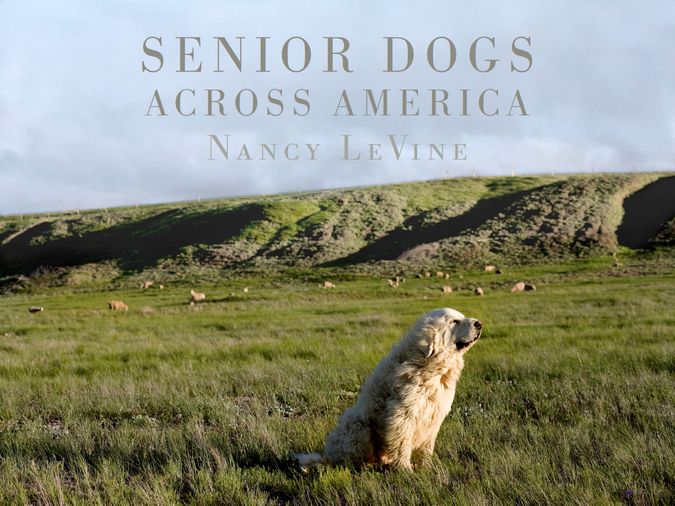 Nancy LeVine is an award winning photographer who has traveled worldwide on a variety of assignments. In her most recent documentary project, 'Beacon in Quarantine', she photographed 88 households in the mid-Hudson Valley town of Beacon, New York during the Covid 19 lockdown in April and May, 2020. She chose for them to be displayed in the storefronts of Main Street, Beacon as a community installation. Viewers are on the outside looking in. Her book, 'Senior Dogs Across America' (Schiffer Publishing, 2016) has been featured on The Today Show, Oprah.com, The Huffington Post, The New York Times LENS Blog, Boston Globe, BBC, Feature Shoot, Lens Culture and numerous other websites around the world. A solo show of this work opened at the Houston Center for Photography. She is regarded as one of the best dog photographers in the world, having been included in the anthology, 'Really Good Dog Photography ' (Hoxton Mini Press/ Penguin Books). Her assignment resume is extensive and it includes Seattle Children's Hospital, Starbucks, Microsoft, and PBS. The first phase of her career was focused on fashion and personalities in New York and Paris. Her work has appeared in numerous publications such as L'Officiel de la Couture (Paris), Vogue, and The New York Times. LeVine's first book 'A Dog's Book of Truths' (Andrews McMeel) was published in 2002. Her photographs have been presented in gallery shows in New York, Seattle, Houston and Los Angeles. The New Britain Museum of American Art collects her work and presented the photograph in a group show. Nancy completed her Master of Arts degree at NYU/ICP. She currently works on assignment in New York and wherever the assignments take her. Nancy continues to work on her series 'Art: The Moving Thread ' which are photographic portraits of nationally recognized women in the arts who are all connected by the Thread. www.browneyesgallery.com